Help for injured police officers
We support the association Thin Blue Line with an exclusive blend. Part of the sales profit goes to the association.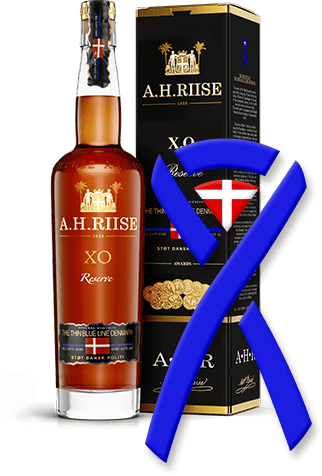 help for injured police officers
A.H. Riise Spirits, together with the association Thin Blue Line, provide support to police officers who have been injured while carrying out their jobs. The Danish police are doing a huge job to make Denmark a safe and secure place to live. Police officers who have been injured – physically or mentally – in the course of their work need help.
Sometimes the help from the public health system is not sufficient or fast enough. That is why a group of police officers has set up the private support association Thin Blue Line. To support the good cause, A.H. Riise Spirits has entered a partnership with Thin Blue Line and created the exclusive blend: "A.H. Riise XO The Thin Blue Line Denmark". Part of the profit from the sale goes directly to The Thin Blue Line and their relief work.
Bottles we share with our
friends
For more information click on a bottle
A donation of
5.390 Euros
At A.H. Riise Spirits we have great respect for the people who keep Denmark safe on land and at sea. 
In the picture, Thin Blue Line board member Lars Christensen (left) is presented with a check for 5.390 Euros by A.H. Riise Spirits International Marketing & Brand Manager, Jonas Nilsson.
"Police officers play an important role in keeping our society safe, and sometimes it comes at a high price. We are proud to be able to support the important work of Thin Blue Line and we thank all A.H. Riise fans who have purchased this blend for their contribution to the noble cause", says Jonas Nilsson.
In June 1838, the Danish Government officially appointed Albert Heinrich Riise as the exclusive pharmacist for the caribbean island, Saint Thomas, part of the former Danish West Indies. This granted him monopoly status to produce alcohol in his pharmacy.
If you have an old bottle of A.H. Riise in your hand and compare it with a more recent bottle, you might wonder why what used to say 'Rum' is now 'Superior Spirit Drink made from Premium Matured Rum'. What's the difference? And does it matter to you?
West Indian rum and spirit drinks based on rum are traditionally produced in three different styles: Spanish, English and French.