The Ultra Premium Collection
Masterpieces and excellent craftmanship.
Blended from only the finest casks available.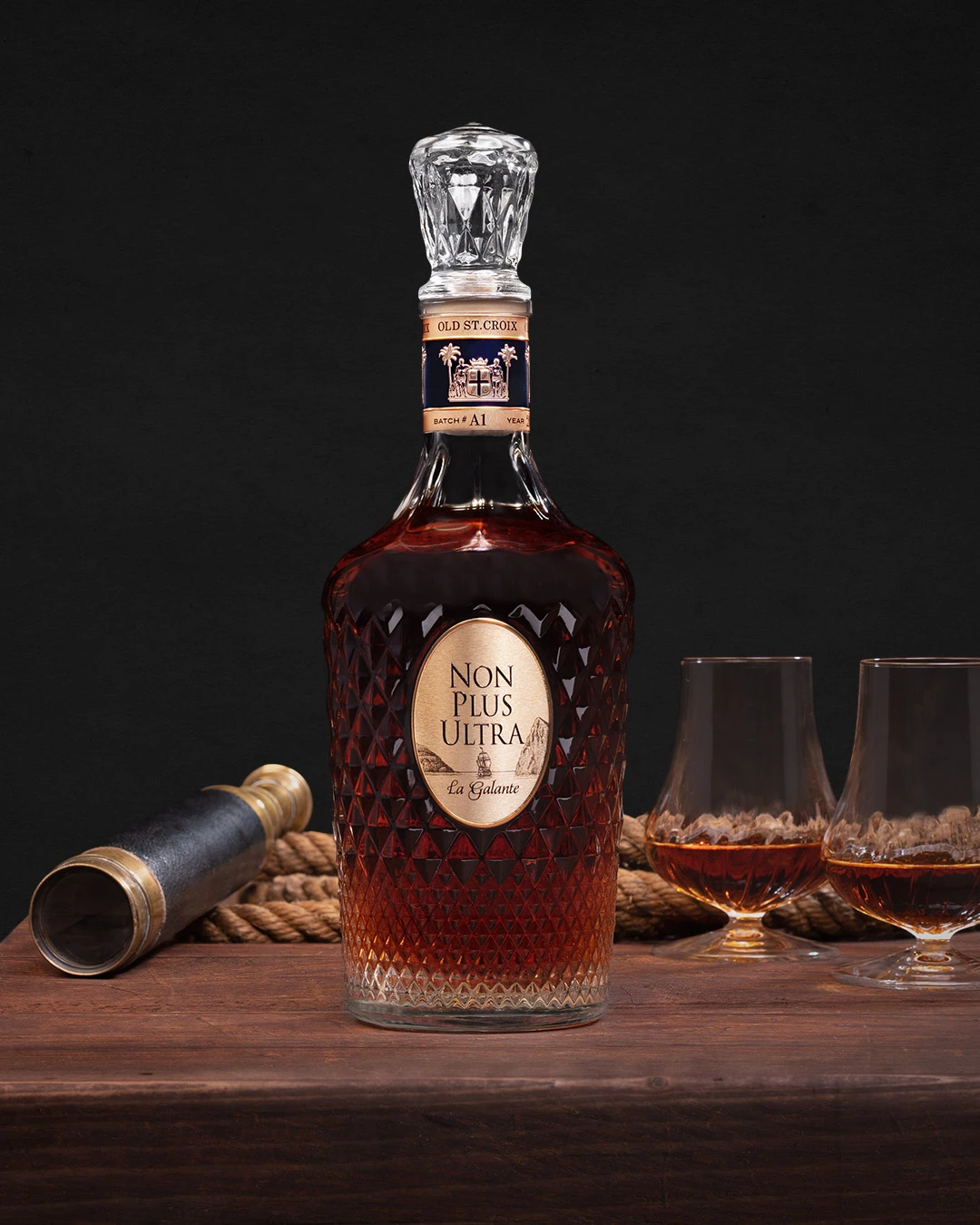 Carefully blended, matured with love
In our Ultra Premium collection you will find the "Non Plus Ultra" collection, the "Signature" master blender collection as well as the "Family Reserve" blend, which was served at the A.H. Riise family reunion in 2015.
Riise gathered his inspiration for his world-renowned navy rum from his many travels around the Caribbean. Just like then, today's Ultra Premiums are blended from only the finest ingredients available.
We source all our rum from the West Indies (today's Virgin Islands) and Central America and achieve the special Riise taste by blending these unique ingredients, which are all barrel-aged in oak casks with varying storage times and cask characteristics.
For more information click on a bottle
Non Plus Ultra
- a name that commits
Non Plus Ultra means "Nothing Further Beyond" in Latin. Legend has it that the phrase was engraved on the pillars of Hercules as a warning to mark the boundary between the known and unknown worlds in the strait of Gibraltar.
With Non Plus Ultra, we explore the boundary between familiar and new sublime taste impressions that take your senses on an unknown journey. Non Plus Ultra is created from carefully selected aged barrels and bottled on beautiful, faceted carafe to create the ultimate experience.
It is truly world class and once you have tasted it, you will wish for nothing else.