Royal Danish Navy Collection
A tribute to sailors on the seven seas. A collection with an elegant, deep and a sweet finish.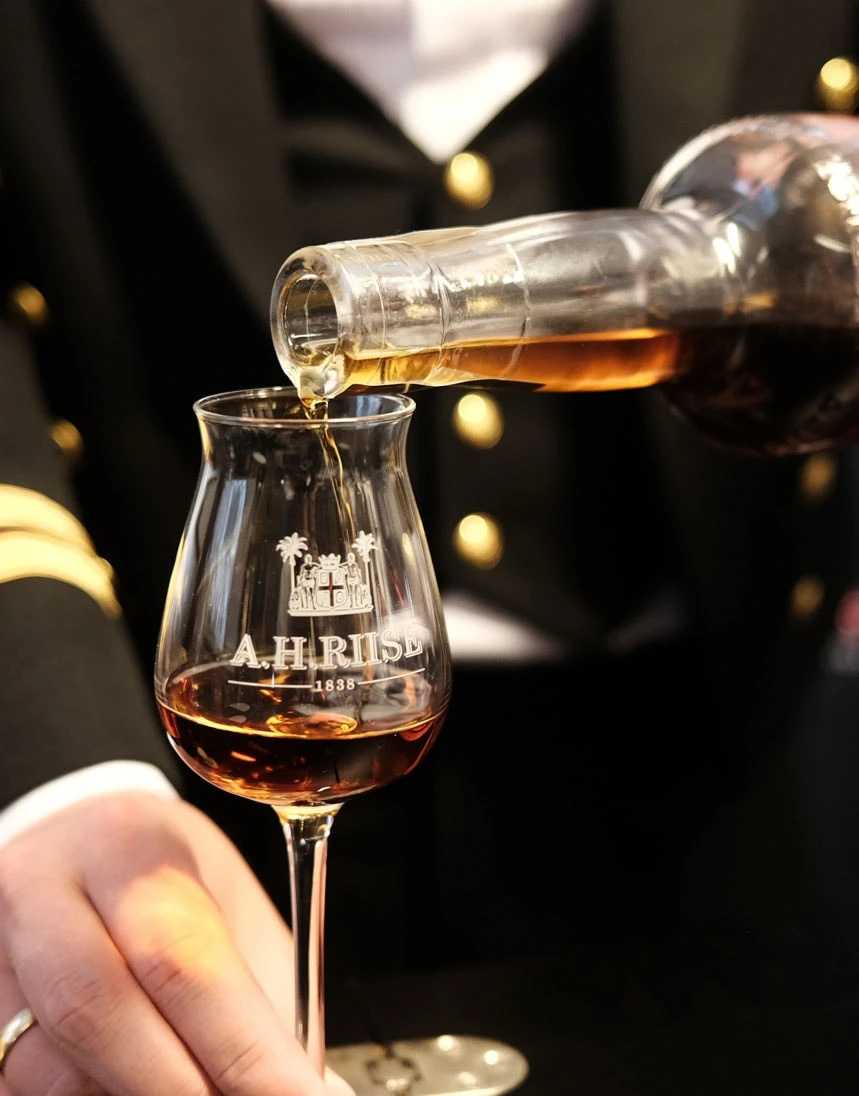 The world's oldest Naval Academy
We honour a proud history
The A. H. Riise Royal Danish Navy collection is created to honour the proud history of the Royal Danish Navy. One of the most famous chapters in this tale is the establishment of the oldest Naval Academy in the world in 1701. It is made from double-distilled matured Caribbean rum. The casks are selected and composed by our master blenders to ensure perfect balanced and consistent blends. Our Royal Navy collection has an elegant, deep, and sweet finish and taste.
For more information click on a bottle
Being a part of the Naval history
In June 1838, the Danish Government officially granted Albert Heinrich Riise the exclusive right to establish a pharmacy on the island of Saint Thomas in the Danish West Indies. The rights included the production of alcohol-based medicines and tonics in his pharmacy. A. H. Riise soon began distilling rum and experimenting with flavours. The strong, sweet liquor became the start of a close connection to the Danish navy. Not only did A.H. Riise become the supplier of rum to the fleet in West India. Stored in old oak barrels, the golden drops were also shipped back to Copenhagen by the navy, where they were kept securely under navy guard. A.H. Riise continues to celebrate its connection with the Danish navy. Even today, officers who have successfully undergone their training celebrate their "passing out" with a couple of tots of A.H. Riise Royal Danish Navy.
In collaboration with the Frogman foundation "Conventus Ranae" we have created an exclusive blend. Part of the profit from the sale goes to the fund.
In collaboration with Frigate Jylland we have created a unique blend and a part of the profit goes to the preservation of the museum ship.
In collaboration with the Navy Cadet Association, we have created an exclusive blend. A part of the sales profit goes to the association and the upcoming sea heroes.