Aged XO rum flavored with fresh cream. The beginning of a rum adventure.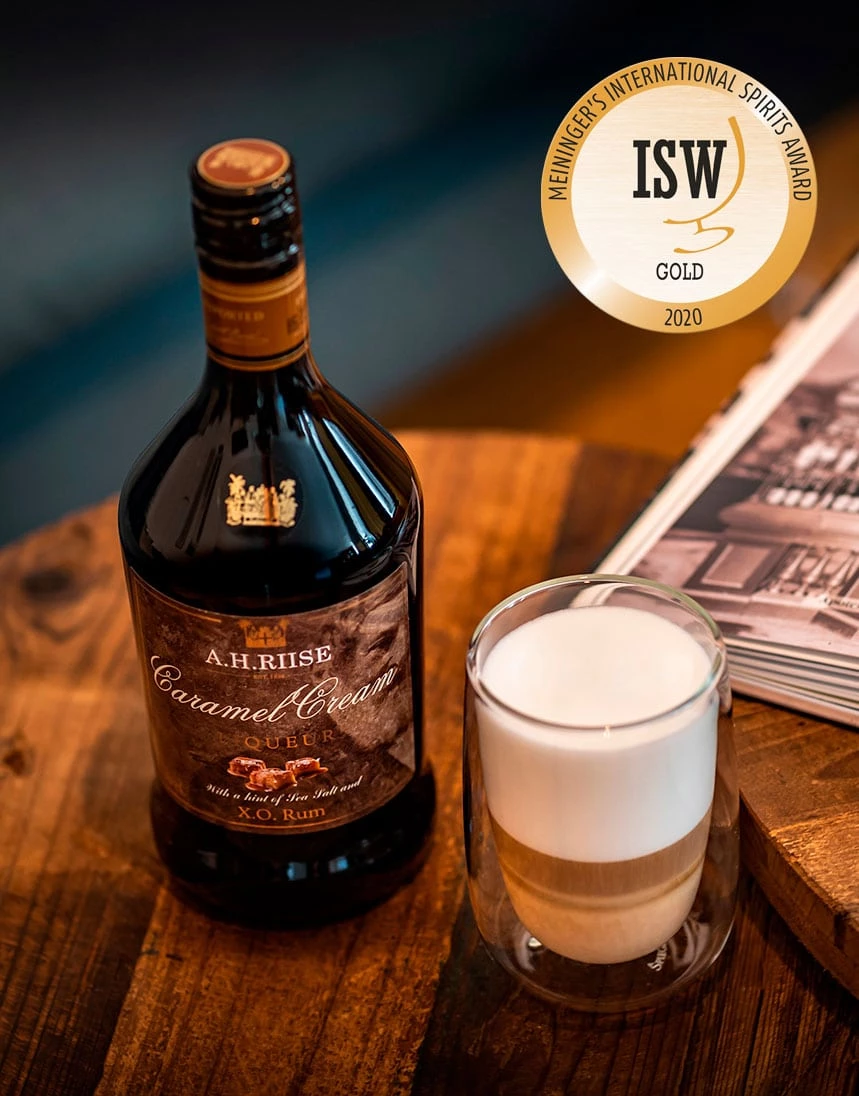 Creamy liqueurs with XO rum and fresh cream
A.H. Riise Liqueurs are made from barrel aged XO rum and fresh cream from free-range cows. Only the best raw materials without artificial additives are used. These exquisite rum liqueurs have a perfect balance between the sweet, creamy and aromatic, while the character of the barrel aged X.O. rum clearly stands out. Choose between Cream and Caramel Cream with a hint of sea salt. Both varieties can be enjoyed on the rocks, in coffee, or as the finishing touch to an ice cream dessert.
The beginning of a rum adventure
A.H. Riise rum liqueurs are a gentle and elegant introduction to our rum universe. They are perfect for people with a sweet tooth who prefer creamy sweetness over alcohol.
Cream liqueurs made from rum are the Caribbean and Central American answer to whiskey liqueurs. They are generally slightly sweeter and more aromatic, like the difference between a hike in Ireland or a sun holiday in the Caribbean. We know well what we prefer.