The taste of the West Indies
When was the last time you tasted history in a bottle? Welcome to the world of A.H. Riise's quality rum blends and liqueurs.

Be amazed by the sweet taste of Riise
Get an A.H. Riise rum blend taster
To demonstrate what we mean by good taste, most retailers have opened one or two Riise rum blend bottles so you can taste the delicious drops in their stores.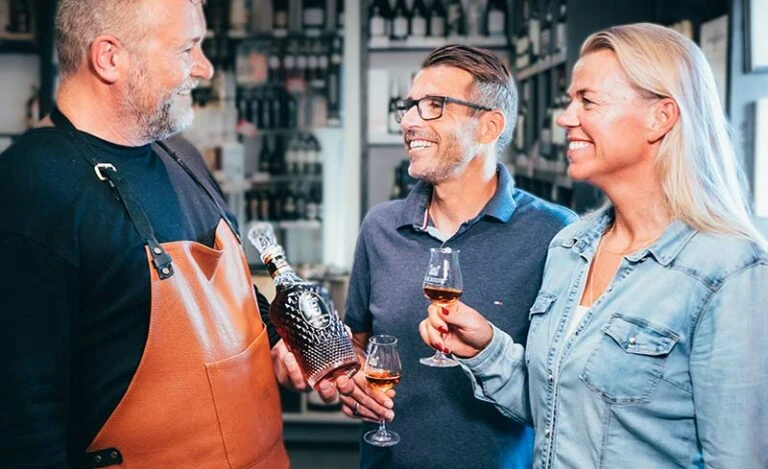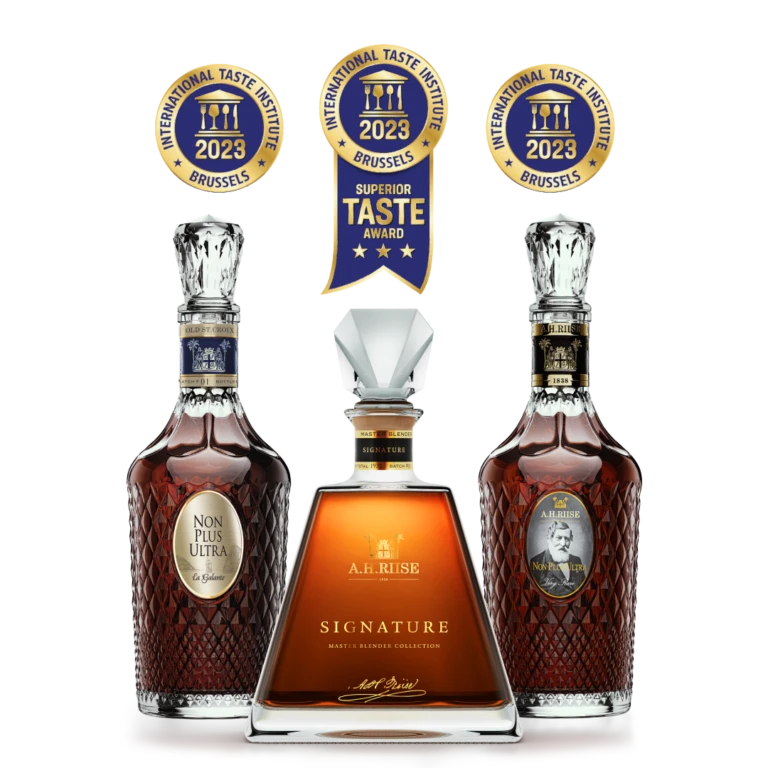 Something out of the ordinary
A.H. Riise's mission is to create quality rum blends where fragrance, taste, and aroma are in perfect balance from start to finish. Recently, the International Taste Institute conducted a significant blind tasting and awarded top scores to several of our premium blends: Non Plus Ultra Very Rare, Non Plus Ultra La Galante, and Signature.
The taste of the Caribbean
150 years ago, the Danish pharmacist A.H. Riise Danish West Indian rum on the world map under the trademark "Old St. Croix". We mark this with the launch of Non Plus Ultra "La Galante". Read more about the exclusive new Limited-Edition blend!
For more information click on a bottle
XO Reserve
Royal Danish Navy
Premium Master Blends
XO Rum Cream Liqueurs
GET A GUIDED tasting TOUR
Taste A.H. Riise's universe
We have put together three delicious tasting sets, which provide a perfect introduction to the flavor universe of A.H. Riise and Santos Dumont. The three boxes include an A.H. Riise glass and flavor notes coasters for each of the eight mini bottles (2cl) featuring rum blends from our XO, Navy, Ultra Premium series, and blends from Santos Dumont. The ninth bottle is a special surprise!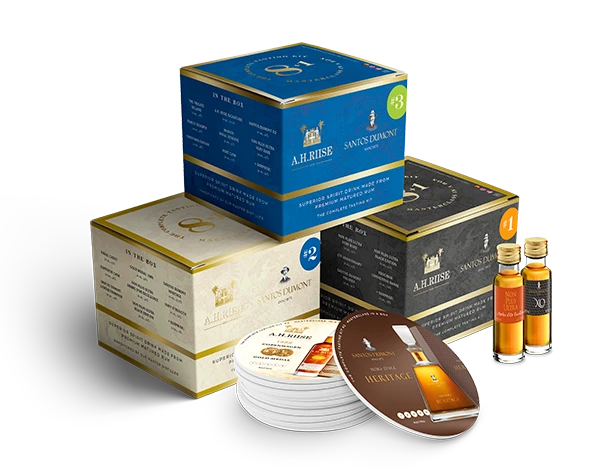 For a true A.H. Riise collector, it's, of course, about the good taste. But it's also about having something special in the liquor cabinet.