Aged premium blends matured in old oak casks. A collection with a sweet, balmy, and aromatic finish.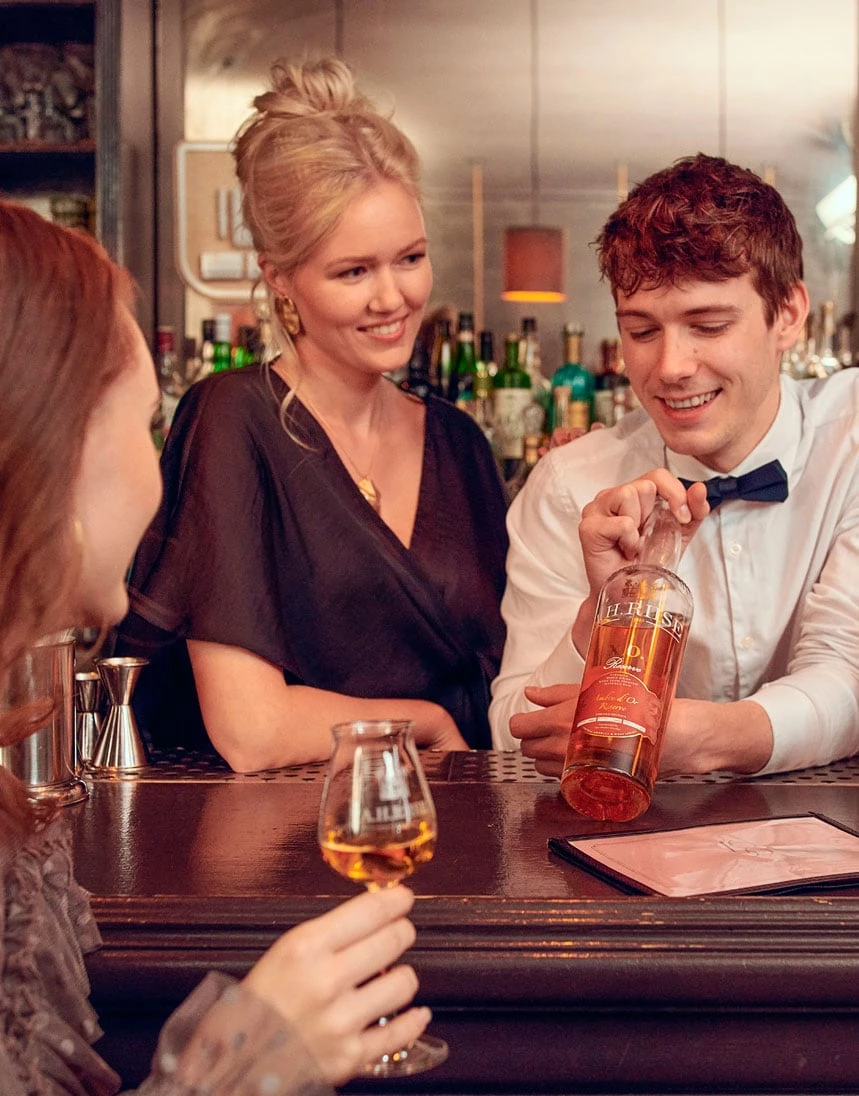 Composed by our master blenders
A.H. Riise XO Reserve is a collection of extra old blends made from double-distilled premium matured Caribbean rum. The blends are carefully selected and composed by our master blenders to ensure perfect balanced and consistent blends – even in limited quantities. The style is the sweet, balmy, and aromatic with strong roots in our heritage from the Danish West Indies. The aging in PX and Oloroso sherry casks contributes to the memorable dark and sweet taste.
For more information click on a bottle
The history of
A.H. Riise
In June 1838, the Danish Government officially appointed Albert Heinrich Riise as the exclusive pharmacist for the caribbean island, Saint Thomas, part of the former Danish West Indies. This granted him monopoly status to produce alcohol in his pharmacy.
Initially, Albert developed rum and bitters as medicine for stomach ills. However, his rum soon gained popularity beyond its medical function, and in 1893 he received an International Medal at the World Exhibition in Chicago. A.H. Riise created strong brands such as "Old St. Croix", "Riises Guava Rum" and "A.H Riise Rum".
He was awarded many honorary positions on the island of St. Thomas. At one point he was Director of the National Bank of St. Thomas and was made Knight of the Order of Dannebrog in 1860.