More acclaim for the Non Plus Ultra series.

The awards in Tokyo are our first in Asia
Black Edition and Very Rare from our Non Plus Ultra Ultra series were awarded Gold in the Tokyo Whisky & Spirits Competition 2023 (TWSC).
TWSC is one of Japans most important tasting events with hundreds of entries in two categories: "Shochu" (a Japanese beverage distilled from rice, barley, potatoes, buckwheat or brown sugar) and "Western Liquor" (Whisky, Rum, Tequila and Gins).
The two A.H. Riise Non Plus Ultra blends scored top marks in competition against hundreds of entries in the "Western Liquor Category".
The assessment takes place in two stages: A primary screening is done remotely in the beginning of the year. The final assessment takes place when the Jury assembles in Tokyo in March.
The Non Plus Ultra Series has been victorious in a number of competitions throughout Europe, including International Taste Institute and ISW. The awards in Tokyo are our first in Asia.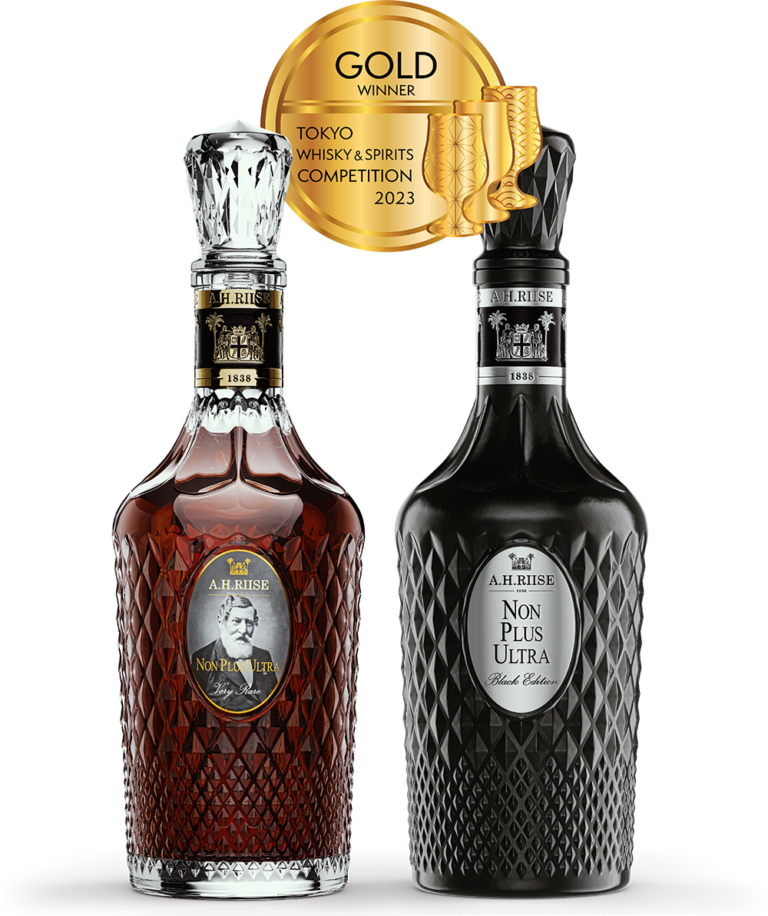 For more information click on a bottle
XO Reserve
Royal Danish Navy
Premium Master Blends
XO Rum Cream Liqueurs